Sepal Bonni B.Sc., M.Sc., J.D., Trade-Mark Agent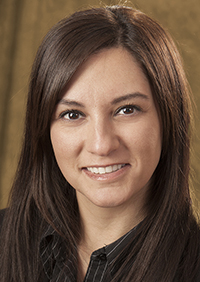 Ottawa Office
Tel: (613) 235-4774 x306
Fax: (613) 235-9838
Email: sbonni@carters.ca
Toll Free: (866) 388-9596

Orangeville Office
Tel: (519) 942-0001
Fax: (519) 942-0300

Meeting Locations
(by appointment)
Toronto (416) 675-3766
Sepal Bonni was called to the Ontario Bar in 2013 and joined Carters' Ottawa office to practice intellectual property, privacy and information technology law after having articled with a trade-mark firm in Ottawa.
Since starting at Carters, Sepal has assisted clients with various privacy matters including the development of appropriate policies, handbooks and consents, counselling clients on cross-border data storage and transfer concerns, and providing guidance on compliance with Canadian privacy laws.
Sepal is a registered trade-mark agent and has practiced in all aspects of domestic and foreign trade-mark prosecution and portfolio management. Sepal has counselled clients with various trade-mark maintenance matters, including representing clients in infringement matters, conducting trade-mark registrability opinions, and representing clients in opposition, expungement, and Uniform Domain Name Dispute-Resolution Policy proceedings. Sepal has also assisted in representing clients before the Trade-mark Opposition Board, the Superior Court of Justice, and the Federal Court of Appeal.
Sepal holds a B.Sc. in Biological Sciences and a M.Sc. in Biology/Biochemistry, and completed her J.D. degree at the University of Ottawa with a specialization in Law and Technology in 2010. During her graduate studies Sepal published two studies in the scientific journal Cell Cycle.
PRACTICE AREAS:
Intellectual Property and Privacy.
EDUCATION:
J.D., University of Ottawa, 2011
M.Sc., University of Windsor, 2007
B.Sc., University of Windsor, 2004
CALLED TO THE BAR:
Ontario Bar, 2013