Civil Litigation & Alternative Dispute Resolution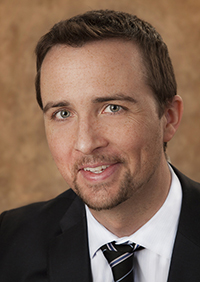 Orangeville Office
Tel: (519) 942-0001 x241
Fax: (519) 942-0300
Email: scarter@carters.ca
Toll Free: (877) 942-0001
Toronto Office
Tel: (416) 594-1616
Fax: (416) 594-1209
Law Clerk
Vineeta Mishra
Tel: (416) 594-1616 ext 407
Fax: (416) 594-1209
Email: vmishra@carters.ca
Toll Free: (877) 942-0001
Rita Hundal
Tel: (519) 942-0001 ext 233
Fax: (519) 942-0300
Email: rhundal@carters.ca
Toll Free: (877) 942-0001
Crystal Caldwell
Tel: (416) 594-1616 ext 408
Fax: (416) 594-1209
Email: ccaldwell@carters.ca
Toll Free: (877) 942-0001
Legal disputes can be time consuming, costly, and distract from important parts of everyday life and business. Our civil litigation practice offers representation at all levels of court, as well as in alternative-dispute resolution forums. We represent individuals and companies, which range from local individuals to international businesses, to achieve the best outcome in the most timely and cost-efficient way. Our strength and experience in negotiation and litigation have given us success in resolving even the most difficult of civil disputes, which often means avoiding litigation altogether.
Sean S. Carter practices in civil litigation at Carters Professional Corporation.
You may contact him by e-mail at scarter@carters.ca or by telephone at 1-877-942-0001.
Our areas of practice include:
Breach of contract
Breach of fiduciary duties
Commercial lease disputes
Contract disputes
Creditors' remedies
Debt recovery
Defamation
Employment disputes
Foreclosure
Fraudulent and negligent misrepresentation
Garnishment
Human rights litigation
Injunctions and specific performance
Insurance litigation
Lease disputes
Mortgage remedies and enforcement
Negligence claims
Real property litigation
Shareholder and partnership disputes
Trademark litigation
Wrongful dismissal claims
We provide legal assistance to clients across Canada and internationally. Law officeswith our lawyers in Toronto, Ottawa and Orangeville, Ontario.
Recent Decisions
Appeal Successfully Dismissed with Costs on Application to Force Sale of Land Owned by Charity
Learn more >>>
Application to Force Sale of Land Successfully Defended: Application against Charity Dismissed with Costs. July 3, 2018.
Learn more >>>
Court Completely Dismisses Unique Case Against Charity's Directors and Officer: Application Under Charities Accounting Act Successfully Rebutted with Large Cost Award in Favour of Respondents. March 27, 2018. Judgement on Application

Endorsement on Costs


Learn more >>>
Motion to Exclude Litigant Successfully Ordered With Costs, October 26, 2017.

Learn more >>>
Human Rights Claim by Former Employee Successfully Defended, July 5, 2017.
Learn more >>>
Full listing of Publications
Recent Cases to Note

Supreme Court of Canada: Strengthened Protection of an Accused's Right to Counsel. How the question "Do you wish to say anything?", spoken by an arresting officer, can breach your Charter rights.
Learn more >>>

Significant $700,000 Online Defamation Award Upheld by Ontario Court of Appeal. What We Do Online Matters. Damages award based on "serious, sustained, and baseless" internet defamation.
Learn more >>>
Publications
Federal Budget 2019: Impact on Charities and Not-For-Profits
By Theresa L.M. Man, Ryan M. Prendergast, Esther Shainblum, Terrance S. Carter and Sean S. Carter, Charity & NFP Law Bulletin No. 443, March 30, 2019
Learn more >>>
House Committee Report on Money Laundering and Terrorist Financing
By Nancy E. Claridge, Terrance S. Carter, and Sean S. Carter, AML/ATF and Charity Law Alert No. 48, November 30, 2018
Learn more >>>
Supreme Court Upholds Religious Autonomy in Wall Decision
By Terrance S. Carter, Sean Carter and Theresa L.M. Man. Church Law Bulletin No. 54, June 28, 2018
Learn more >>>
When Waivers Fail: The Impact of imprecise Language and Resulting Liability
By Sean S. Carter and Barry W. Kwasniewski, Charity & NFP Law Bulletin No. 414, January 31, 2018
Learn more >>>
Ontario Court Of Appeal Upholds Denial of Religious Accommodation Request
By Sean S. Carter, Litigation Bulletin No. 3, November 30, 2017.

Learn more >>>
Full listing of Publications