Intellectual Property Law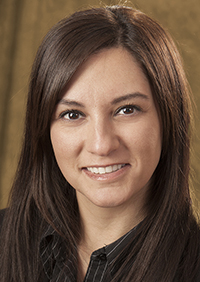 Ottawa Office
Tel: (613) 235-4774 x306
Fax: (613) 235-9838
Email: sbonni@carters.ca
Toll Free: (877) 942-0001
One of an organization's most valuable assets is the goodwill that is associated with its trade- marks, copyright, internet domain names and information technology. In that regard, it is crucial that an organization strive to protect and enforce its intellectual property through proper identification, registration and monitoring.
In order to help our clients ensure that these valuable assets are enhanced and promoted, Carters Professional Corporation offers expert legal services in the following areas of intellectual property and technology law:
Intellectual Property Portfolio Management
(i.e., registration, licensing, monitoring, enforcement and litigation services)
We provide these services to clients across Canada, the United States, and around the world. Sepal Bonni practices intellectual property and information technology law at Carters Professional Corporation. You may contact us by e-mail at sbonni@carters.ca or by telephone at 613-235-4774.
Carters has published many bulletins and articles in the area of intellectual property law, including frequent articles in our Charity Law Update newsletter. Please see the main publications section of our website for more listings or sign up for our newsletter.
Sample Publications:
The Tort of Domain Name Passing Off

By Sepal Bonni, Charity Law Bulletin No 342, June 24, 2014

A business or organization may not pass off its goods or services as those of another business or organization. More specifically, any business or organization that misrepresents its goods or services to the public, such that the average person would be confused in the marketplace and lead the individual to believe they were purchasing the goods or services of another more reputable company, could be liable under the tort of passing-off.

Significant Changes to Trade-marks Act Proposed

By Colin J. Thurston, Charity Law Bulletin No 338, April 29, 2014

On January 27, 2014, the Government of Canada tabled various international intellectual property treaties in the House of Commons, including the Protocol Relating to the Madrid Agreement Concerning the International Registration of Marks ("Madrid Protocol"), the Singapore Treaty on the Law of Trademarks ("Singapore Treaty") and the Nice Agreement Concerning the International Classifications of Goods and Services for the Purposes of the Registration of Marks ("Nice Agreement"). Following this, on March 28, 2014, Bill C-31, An Act to implement certain provisions of the budget tabled in Parliament on February 11, 2014 and other measures was introduced in the House of Commons where it underwent first reading. Bill C-31 subsequently underwent second reading on April 8, 2014. If passed, Bill C-31 would implement portions of these international intellectual property treaties into Canadian law. Some of the key changes proposed in Bill C-31 are discussed below.

Going Mobile: Legal Considerations for Mobile App Development

By Colin J. Thurston, Charity Law Bulletin No. 302, February 27, 2013

Canadian charities and not-for-profit organizations have by now fully realized that developing a strong online presence, including a modern and attractive website, is a crucial factor in an organization's continued success. Moreover, the internet has presented a cost-effective opportunity that has been embraced for advertising and promoting an organization and its goals to a global audience. More recently, many charities and not-for-profits have begun to venture into the world of mobile applications ("apps") for smartphone and tablet devices. This now well-established online marketplace allows for-profit enterprises as well as charities and not-for-profits to offer digital goods and services to millions of Canadians through their mobile devices at any time and in any place. As more charities and not-for-profits begin taking advantage of this new and innovative platform for connecting with the public, there are a number of legal and practical considerations which need to be kept in mind.