Wills and Estate Administration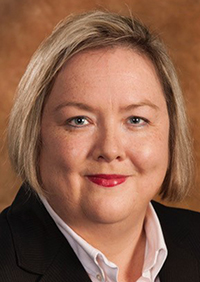 Orangeville Office
Tel: (519) 942-0001 x231
Fax: (519) 942-0300
nclaridge@carters.ca
Toll Free: (877) 942-0001
Ottawa Office
Tel: (613) 235-4774 x2
Fax: (613) 235-9838
Toll Free: (866) 388-9596

Meeting Location
(by appointment)
Toronto (416) 675-3766
Planning your estate today gives you the ability to express your own wishes about what should occur with your estate after you die. If you do not make a will, the law will make one for you through the steps set out in the Succession Law Reform Act (Ontario).
Estate administration includes legal tools such as wills, trusts and powers of attorney. These tools are integral to help you ensure that your long-term wishes are met after you are gone. Estate administration includes maximizing the benefits you can leave to your beneficiaries, appointing guardians for minor children, and specifying who can make decisions regarding your care and property if you are no longer able to do so.
Solicitors at Carters Professional Corporation can help you with all aspects of estate administration including providing you with effective legal advice in the process of drafting your wills, powers of attorney, and health care directives. We aim to clearly describe the steps available and help ease any apprehension you feel in the estate administration process.
Nancy E. Claridge provides services related to estates administration at Carters Professional Corporation.
You may contact us by telephone at 519-942-0001 (Orangeville) or 613-235-4774 (Ottawa) or email either office at info@carters.ca to obtain a Wills Information Form to start the estate administration process.
Related Publications:
Testamentary Charitable Giving: The New Regime (February 2016)
​ Charity & NFP Law Bulletin No. 380
Discriminatory Will Provision Ruled Invalid (February 2016)
​Ontario's Superior Court of Justice (the "Court") has reaffirmed the common law prohibition against enforcing testamentary trusts that are contrary to public policy by striking down a fund that was discriminatory on the basis of race, gender and sexual orientation. Read more here
To the question "Do you need a will?", most lawyers and laypeople would answer "Of course! Despite that, I ask again, "Do you really need one?" The answer lies in a determination of what would happen if you should die without one. Contrary to the belief of many, the government does not take it all. That can happen, but only in rare circumstances. It is always true, however, that if you do not make a Will, the law will make one for you. That "Will" is enshrined in the Succession Law Reform Act. The Will that is written for you varies with different situations.
The idea of a person having two wills is not a new one. Residents of Ontario having assets in another country often have two wills, one for those located in Ontario, and a second for those in the other country. The idea is based on subsection in the Estates Act (Ontario) which states that where an application for a Certificate of Appointment (formerly known as letters probate) is limited to only part of the property of a deceased person, it is sufficient to state in the affidavit setting out the value of the deceased persons assets only the value of the property intended to be affected by the application. The subsection obviously contemplates the possibility of more than one will.
Many estate trustees expect the lawyer they employ to do some, if not all, of the work that is their responsibility. Most lawyers are quite happy to do so because their office is equipped to do it. Nevertheless, the ultimate responsibility is that of the estate trustee. An understanding of who is going to do what should be established at the time of your first interview with your lawyer so that you do not both end up doing it.