Esther S.J. Oh B.A., LL.B.
Ms. Oh practices charity and not-for-profit law out of Carters' Orangeville office, became a partner in 2008, and is recognized as a leading expert in charity and not-for-profit law by Lexpert. Her practice is primarily focused in the areas of charity and not-for-profit law, including incorporation, national and international corporate restructuring, legal risk management reviews and child protection matters.
Called to the Ontario Bar in 2002, Ms. Oh is a member of the Charity and Not-for-Profit Law Section of the Ontario Bar Association, and has written numerous articles on charity and not-for-profit legal issues, including incorporation and risk management for www.charitylaw.ca and the Charity Law Bulletin. Ms. Oh is a regular speaker at the annual Church & Charity Law™ Seminar, and has been an invited speaker to the Canadian Bar Association, Imagine Canada and various other organizations.
Ms. Oh also has a broad range of volunteer experience with several charitable organizations and was formerly a board member and corporate secretary of a national religious umbrella organization. Other past volunteer activities include serving as a director of a local charity, serving as a leader for various youth development programs in developing regions, participating in overseas mission trips and volunteering at various feeding programs and soup kitchens within the Greater Toronto area.
PRACTICE AREAS:
Charity and Not-for-Profit Law
EDUCATION:
LL.B., Queen's University, 2000
B.A. – Political Science Specialist, University of Toronto, 1997
CALLED TO THE BAR:
Ontario Bar, 2002
Languages
English, as well as conversational French and Korean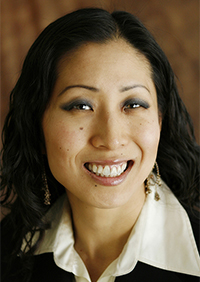 Orangeville Office
Tel: (519) 942-0001 x276
Fax: (519) 942-0300
Email:

estheroh@carters.ca


Toll Free: (877) 942-0001

Meeting Locations
(by appointment)
Toronto (416) 675-3766
Mississauga (416) 675-3766