Intellectual Property Law
Every organization creates some form of valuable intellectual property (IP) which can often be its most important asset. In today's digital age it is more important than ever for an organization to protect, enforce, and leverage its intellectual property.
Our legal expertise combined with our technical and scientific knowledge allows us to provide proactive, multidisciplinary, and holistic advice to our clients in the area of IP law. Although our trademark agents and IP lawyers are located in Ontario, we work with a global network of trusted foreign associates who are experts in local IP laws to assist our clients in countries around the world.
Our IP services include:
Lawyer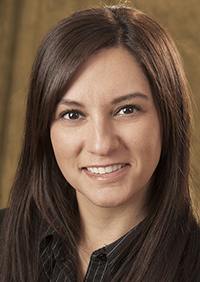 Sepal Bonni
Partner
Email
Sepal Bonni, B.Sc., M.Sc., J.D., Trademark Agent - Called to the Ontario Bar in 2013 and joined Carters' Ottawa office, becoming a partner in 2021. Ms. Bonni is a registered trademark agent and practices in the areas of intellectual property and information technology law. Prior to joining Carters, Ms. Bonni articled and practiced with a trademark firm in Ottawa. Ms. Bonni represents charities and not-for-profits in all aspects of domestic and foreign trademark prosecution before the Canadian Intellectual Property Office, as well as trademark portfolio reviews, maintenance and consultations.

Publications
The Impact of The US-MEXICO-CANADA AGREEMENT (USMCA) On Privacy and IP Issues
By Esther Shainblum and Sepal Bonni, Charity & NFP Law Bulletin No. 433, October 25, 2018.
Learn more >>>
Implications of The EU's General Data Protection Regulation in Canada
By Esther Shainblum, Sepal Bonni, Charity & NFP Law Bulletin No. 419, April 25, 2018.
Learn more >>>
Opt-In Versus Opt-Out? Federal OPC Comments on Consent
By Sepal Bonni and Terrance S. Carter Charity Law Bulletin No. 365, April 29, 2015.
Learn more >>>
Register Trade-Marks Now Before Amendments Take Effect
By Sepal Bonni & Terrance S. Carter Charity Law Bulletin No. 360, February 25, 2015.
Learn more >>>
The Tort of Domain Name Passing Off
By Sepal Bonni Charity Law Bulletin No. 342, June 24, 2014.
Learn more >>>

Speaking Engagements
Copyright Issues in a Virtual Reality: Tips and Traps
Presented by Sepal Bonni at The 2020 Church & Charity Law Webinar.


Learn more >>>
New Trademarks Act Now in Force: What it Means for Your Charity or NFP
Presented By Sepal Bonni on Wednesday April 15, 2020 for the Carters Spring 2020 Webinar Series.
Learn more >>>
New Trademarks Act Now in Force: What it Means for Your Charity or NFP
Presented by Sepal Bonni at The 2020 Ottawa Region Charity & NFP Law Seminar.
Learn more >>>
Protecting Your Brand in the Digital Age
Presented By Sepal Bonni on Wednesday May 1, 2019 for the Carters Webinar Series - Spring 2019.
Learn more >>>
Protecting Your Brand in the Digital Age
Presented by Sepal Bonni at The 2019 Ottawa Region Charity & NFP Law Seminar.
Learn more >>>
Full listing of Publications