Heidi N. LeBlanc, J.D.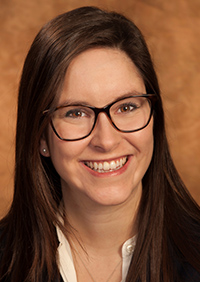 Toronto Office
Tel: (416) 675-3766 x403
Fax: (416) 675-3765
Email:

hleblanc@carters.ca
Toll Free: (877) 942-0001

Heidi LeBlanc is a litigation associate practicing out of Carters' Toronto office, which she joined in February 2020. Heidi has been practicing in civil litigation since her call to the Bar in 2016. Her practice focuses on general civil, commercial, and charity related litigation.
Heidi has a broad range of civil and commercial litigation experience, including matters pertaining to breach of contract, construction related disputes, defamation, real estate claims, shareholders' disputes and directors'/officers' liability matters, estate disputes, and debt recovery. Her experience also includes litigating employment-related matters, including wrongful dismissal, sexual harassment, and human rights claims. Heidi has experience representing clients before all levels of court in Ontario, and specialized tribunals, including the Ontario Labour Relations Board and the Human Rights Tribunal of Ontario.
Heidi also assists clients in alternative dispute resolution, liability reduction and risk management advice for a wide range of organizations, including non-profits and charities.
PRACTICE AREAS:
General Civil, Commercial and Charity Related Litigation
EDUCATION:
J.D., Schulich School of Law, Dalhousie University, 2015

CALLED TO THE BAR:
Nova Scotia Bar, 2016
Ontario Bar, 2016

Publications
FEDERAL BUDGET 2021: Impact on Charities and Not-for-Profits
By Terrance S. Carter, Theresa L.M. Man, Ryan M. Prendergast, Esther Shainblum, Luis R. Chacin, and Sean S. Carter. Charity & NFP Law Bulletin No. 492, April 17, 2021.


Learn more >>>
COURT OF APPEAL Confirms Innocent Misrepresentation by Diocese
By Sean S. Carter, Litigation Bulletin No. 9, November 26, 2020.


Learn more >>>
Ontario Bill Proposes to Limit Liability From COVID-19
By Terrance S. Carter and Sean S. Carter. Charity & NFP Law Bulletin No. 478, October 29, 2020.


Learn more >>>
Archdiocese Found Vicariously Liable in Mount Cashel Sexual Assault Appeal
By Sean S. Carter, Jennifer M. Leddy and Terrance S. Carter. Church Law Bulletin No. 58, August 27, 2020.


Learn more >>>
Mitigating Financial Losses and Navigating the Courts During COVID-19
By Sean S. Carter and Heidi Leblanc, Litigation Bulletin No. 8, June 25, 2020.


Learn more >>>
Full listing of Publications