Commercial Litigation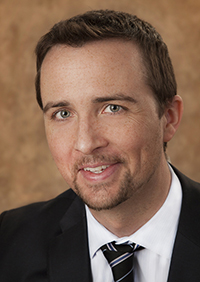 Orangeville Office
Tel: (519) 942-0001 x241
Fax: (519) 942-0300
Email: scarter@carters.ca
Toll Free: (877) 942-0001
Toronto Office
Tel: (416) 594-1616
Fax: (416) 594-1209
Law Clerk
Vineeta Mishra
Tel: (416) 594-1616 ext 407
Fax: (416) 594-1209
Email: vmishra@carters.ca
Toll Free: (877) 942-0001
Rita Hundal
Tel: (519) 942-0001 ext 233
Fax: (519) 942-0300
Email: rhundal@carters.ca
Toll Free: (877) 942-0001
Crystal Caldwell
Tel: (416) 594-1616 ext 408
Fax: (416) 594-1209
Email: ccaldwell@carters.ca
Toll Free: (877) 942-0001
In the business and commercial sphere, much like in relationships among people, disputes are inevitable. These disputes can occur with other businesses, others people, or internally among employees, shareholders and partners. Resolving Disputes can become costly and time consuming however, which can take a toll on a business' operations as well as the people involved. Our commercial litigation practice works to ensure that your business does not get bogged down in legal disputes, but rather, is allowed to focus on running a successful business. We focus on resolving disputes as efficiently as possible, which means taking advantage of all alternative dispute mechanisms available to avoid trial altogether. However, as experienced litigators, we are also prepared to represent you at trial.
Our commercial litigation practices in many areas including:
Bankruptcy and insolvency litigation
Breach of fiduciary duty and
Contract issues
Defamation litigation
Injunctions
landlord and tenant leasing issues
Negligence
Real estate litigation
Securities regulatory and litigation matters
Shareholder and partnership litigation
Sean S. Carter practices in commercial litigation at Carters Professional Corporation.
You may contact him by e-mail at scarter@carters.ca or by telephone at 1-877-942-0001.
We provide legal assistance to clients across Canada and internationally. Law offices and meeting locations with our lawyers in Toronto, Ottawa and Orangeville, Ontario.